The High & Mighty is an American hip hop duo from Philadelphia consisting of rapper Mr. Eon and DJ Mighty Mi.

Their commercial debut was in 1999 on the underground rap label Rawkus with their album, Home Field Advantage, featuring rappers such as Mos Def, Kool Keith, What? What?, Cage Kennylz, Pharoahe Monch, Evidence of Dilated Peoples, Defari and Eminem. They later left Rawkus, distributing the records issued by their own record company Eastern Conference Records via Landspeed Records…
As an Amazon Associate I earn from qualifying purchases made through affiliate links.
Home Field Advantage (1999)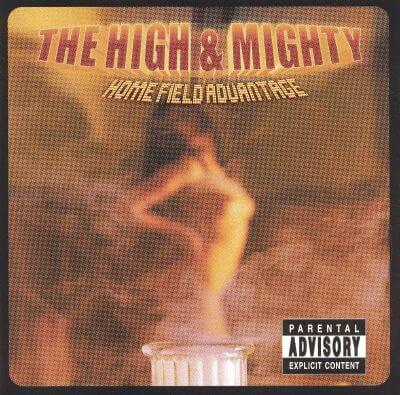 01. Tip Off Time
02. Dirty Decibels
03. Top Prospects feat. Defari
04. Dick Starbuck "Porno Detective"
05. B-Boy Document '99 feat. Mad Skillz, Mos Def
06. Last Hit – Eminem
07. Ay Yo (Skit) – Lord Sear, Paul "Bunyan" Rosenberg
08. Hot Spittable
09. Meaning
10. In-Outs
11. Papers Please (Skit)
12. Shaquan and Eon feat. Mad Skillz
13. Half
14. Hands on Experience, Pt. 2 – Bobito Garcia, Kool Keith
15. Weed
16. Newman (Skit)
17. Open Mic Night [Remix] feat. Thirstin Howl III,
18. Mind, Soul and Body
19. Friendly Game of Football