D.A. Johnson Jr., also known as
Defari
, is a west coast hip hop artist. Primarily, he is a solo artist, additionally he is a member of the Likwit Junkies, a rap duo with DJ Babu of
Dilated Peoples
.
He began DJing as a young kid in 1982, but he was more focused on emceeing, and by 1995, released his first single "Bionic" on Oakland based ABB Records. With the help of E-Swift of Tha Alkaholiks, by 1999, Defari recorded his first album, released on Tommy Boy Records.
As an Amazon Associate I earn from qualifying purchases made through affiliate links.
Focused Daily (1998)
01. DJ Revolution (Intro)
02. Focused Daily – Evidence
03. Never Lose Touch
04. Keep It on the Rise
05. Lowlands Anthem, Pt. 1
06. Bionic
07. Likwit Connection – Phil the Agony, Tha Alkaholiks
08. Yes, Indeed!
09. Killing Spree
10. These Dreams
11. Juggle Me (For the DJs)
12. Thunder and Lightning – Tash, Xzibit
13. 405 Friday's
14. Checkstand 3
15. No Clue
16. Gems
17. People's Choice
Odds & Evens (2003)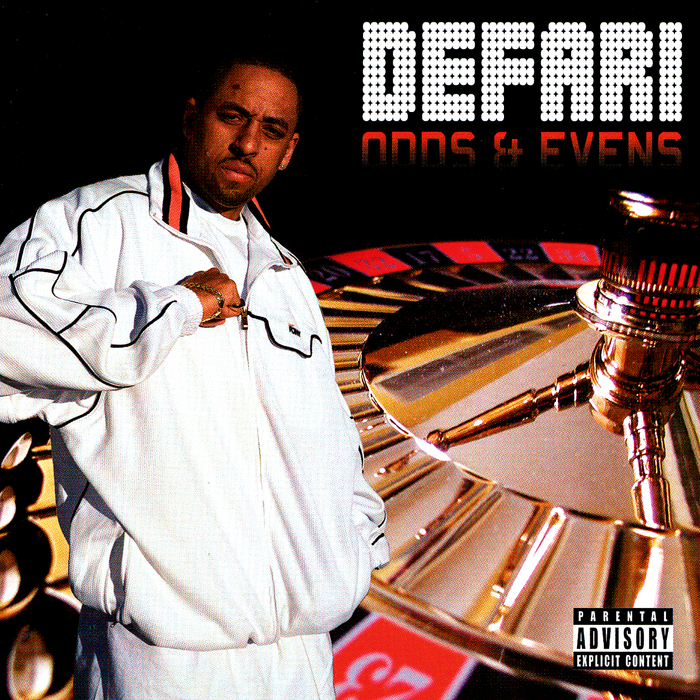 01. Pick a Number
02. Inner City (ft. E-Swift)
03. Cold Pieces
04. Spell My Name
05. Hooks
06. Pour More Likwit (ft. J-Ro)
07. Slumpy
08. Odds & Evens
09. Take the Weight of My Hand
10. Behold My Life (remix, ft. Dilated Peoples)
11. Diamonds in the Rough
12. Xtra Thump (ft. Tash)
13. For the Love
14. Los Angelinos (ft. Evidence)
15. Chocolate TY (interlude)
16. Stay Bubblin' (ft. Phil Da Agony)
Street Music (2006)