The Living Legends crew is a group of eight West Coast underground hip hop artists (Scarub, Bicasso, Murs, Luckyiam, Aesop, Eligh, Sunspot Jonz, The Grouch) based in California.

The Living Legends started with Sunspot Jonz (BFAP) and Luckyiam.PSC, from their group Mystik Journeymen, in the early 1990s. In 1994, they began to develop a large fan base from hosting the "Underground Survivors" shows (which were in the style of house parties) in East Oakland…
As an Amazon Associate I earn from qualifying purchases made through affiliate links.
Angelz Wit Dirty Faces (2000)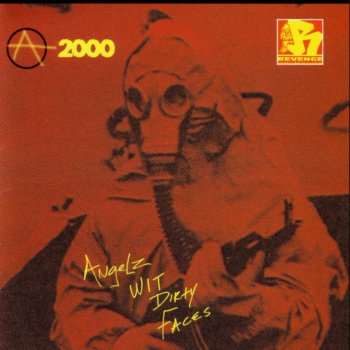 01. The Controls
02. Loose Cannon (Feat. The Grouch & Sunspot)
03. Telepathy (Feat. Pep-Luv, Mystik Journeyman & Bicasso)
04. Ego's (Feat. Asop, Eligh The Crow, Sunspot Xavier)
05. Velocity (Feat. Mystik Journeyman)
06. Different (Feat. Madchild, Moka Only, Sunspot)
07. Moody Bitch (Feat. Beatdie Delite)
08. Vertigo (Feat. Rino Lamp Eye & Mystik Journeyman)
09. The Truth (Feat. Swollen Members)
10. Dirty Faces (Feat. Sunspot Jonz)
11. All The Way (Feat. Arata, Psc, Bfap)
12. One-Two (feat. Mystik Journeyman)
13. Take a Chance (Feat. Lord Takim & Sunspot)
14. Wave the Flag
Almost Famous (2001)
01. Gotta Question For Ya
02. Night Prowler feat. Slug
03. That Looks Good
04. Black Glass
05. Rabbit Hole
06. Common Ground feat. JC
07. Flawless
08. What Would I Be feat. N8 the GR8 and Krush
09. Anything You Want
10. Gift Wrap
11. War Games
12. Forces of Nature
13. Osaka Tales
14. Soap Boxn
15. Not Here feat. Pep Love and Jo Wilkinson
16. Nothing Less feat. Slug
Crappy Old Shit (2003)
01. Here They Come (Intro)
02. Language Song
03. Local Talent
04. Nowuno – (with DJ Bizzaro)
05. Speed Bumps
06. Never Miss It
07. Murs Act A Fool!! – (with DJ Bizarro)
08. Jealousy '97 – (remix, with DJ Bizarro)
09. Knowho.U.Are
10. Out Of Your League
11. Billy Maddison
12. Black Sands
13. Cliff Notes
14. Tom Bass – (with Tom S.)
15. GO – (with Evanessence)
16. Vital
Creative Differences (2004)
01. Crative Differences
02. Fill My Drink Up
03. Addicted
04. Time To Ride
05. Days Go By
06. Damn It Feels Good
07. Awakening
08. Get In Your Soul
09. No Strings
10. It Might Be You
11. Real Slow The Fast Way
12. Whatizit?
13. How You Take It
14. Trust Me ?
15. Friends Are Calling
16. Hold Your Own
17. Aspirations
Classic (2005)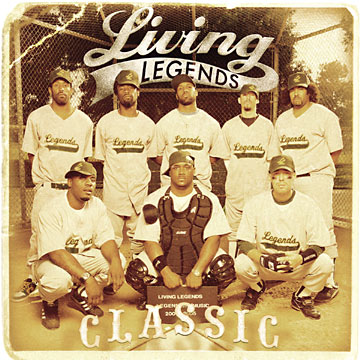 01. Intro
02. It's Us
03. Blast Your Radio
04. Brand New
05. Good Fun
06. Busted
07. Never Fallin'
08. Tears and Pain (Neverendingstreets)
09. The Horn Song
10. Wise Is The Way
11. Even Though
12. The Deepest Breath
13. Down For Nothin'
14. Man Who Sold The World Pt. 2
15. After I'm Gone
Legendary Music Volume 1 (2006)
01. Moving At The Speed Of Life
02. Another Day
03. Artsy
04. She's The One
05. Purple Kush
06. Love You Like This
07. Rap, Rap, Rap
08. Think Big
09. 2010
10. Close To You
11. Remember Who You Are
The Gathering (2008)