Y Society is a Hip-Hop duo comprised of producer Damu The Fudgemunk from Washington, D.C. and underground veteran Insight from Boston, MA.

Damu, the sole producer of Y Society's debut LP is also a solo artist as well as the DJ for Panacea. Insight has been in the hip-hop scene not only as an emcee but also a respected producer for over 10 years…
As an Amazon Associate I earn from qualifying purchases made through affiliate links.
Travel at Your Own Pace (2007)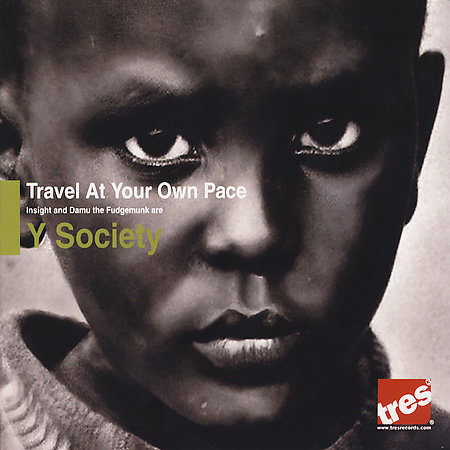 01. Intro
02. This Is an Introduction
03. Never Off (On & On)
04. Hole in Your Pocket
05. This Advice
06. Good Communication
07. Scientist
08. Dizzy
09. How Many of Us?
10. Puzzles
11. What's Next?
12. In Command
13. Setting the Example
14. At My Own Pace
15. Peace I'm out the Door
Travel at Your Own Pace (2009) Instrumentals
01. This Is an Introduction (Instru)
02. Never Off (On & On) (Instru)
03. Hole in Your Pocket (Instru)
04. This Advice (Instru)
05. Good Communication (Instru)
06. Scientist (Instru)
07. Dizzy (Instru)
08. How Many of Us? (Instru)
09. Puzzles (Instru)
10. What's Next? (Instru)
11. In Command (Instru)
12. Setting the Example (Instru)
13. At My Own Pace (Instru)
14. Peace I'm out the Door (Instru)