Suprême NTM (or simply NTM) is a French hip hop group formed in 1989 in the Seine-Saint-Denis département. The group comprises rappers Joey Starr and Kool Shen. Their six albums were released by Sony Music Entertainment.

The group takes its name from the French slang "NTM", an abbreviation for "Nique Ta Mère" meaning "Fuck Your Mother". NTM is known for their hostility towards the police, violent lyrics, and legal battles with the French authorities. Their musical style is predominantly hardcore rap, although later albums include funk, soul and reggae influences…
As an Amazon Associate I earn from qualifying purchases made through affiliate links.
Authentik (1991)
01. Authenik
02. L' Argent Pourrit Les Gens
03. De Personne Je Ne Serai la Cible
04. Big Flap
05. Le Pouvoir
06. Freestyle
07. Paix
08. Le Monde de Demain
09. Danse
10. Quelle Gratitude?
11. Soul Soul
12. C'Est Clair
13. Blanc et Noir
14. Dedicace
1993… J'Appuie Sur La Gâchette (1993)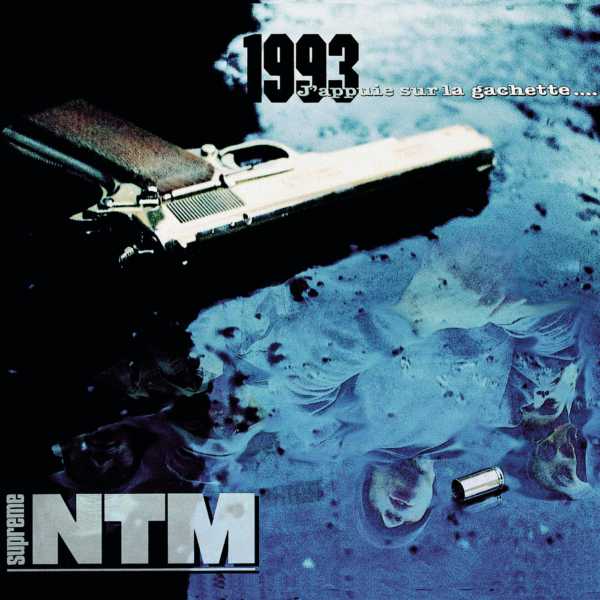 01. Intro
02. Pour Un Nouveau Massacre
03. Police
04. J'Appuie Sur La Gachette
05. Sur 24 Pistes (Remix)
06. En Direct De Bujolvik
07. Plus Rien Ne Va
08. Prisonnier Du Passé
09. De Best
10. En Direct Du Grand Nord
11. Qui Paiera Les Dégâts
12. Juste Pour Le Fun
13. Dans Le Vent
14. 93.2 Ntmeo Radio
15. La Révolution Du Son
16. C'Est Clair (Album Version 1993)
17. Nouvelle Ecole
Paris Sous Les Bombes (1995)
01. Intro
02. Plus Jamais Ca
03. Tout N'Est Pas Si Facile
04. Come Again (Pour Que Ca Sonne Funk)
05. Qu'Est-Ce Qu'On Attend
06. Nouvelle Ecole
07. Le Rêve
08. Old Skool
09. Intro (Paris Sous Les Bombes)
10. Paris Sous Les Bombes
11. Pass Pass Le Oinj
12. Qui Paiera Les Dégâts (Remix DJ Clyde)
13. Sista B. (Intermède)
14. Est-Ce La Vie Ou Moi
15. La Fièvre
16. Popopop !! (Freestyle)
17. Outro
18. Come Again 2 (Remix)
19. Affirmative action (Saint Denis Style Remix)
Suprême NTM (1998)
01. Intro
02. Back Dans Les Bacs
03. Laisse Pas Traîner Ton Fils
04. That's My People
05. Seine Saint-Denis Style
06. Interlude
07. Ma Benz
08. C'Est Arrivé Près D'Chez Toi
09. On Est Encore Là (Part 1 Live Au Zénith 1998)
10. Odeurs De Soufre
11. Je Vise Juste
12. Pose Ton Gun
13. Respire
14. On Est Encore Là (Part 2)
15. Freestyle (Hardcore Sur Le Beat)
16. Outro