Sadat X is an underground emcee, most famed as a member of alternative hip hop group Brand Nubian. Originally known as Derek X, Sadat takes his name from former Egyptian president Anwar Sadat.

In 1996, Sadat appeared on the Red Hot Organization's compilation CD, America is Dying Slowly, alongside Biz Markie, Wu-Tang Clan, and Fat Joe, among many other prominent hip hop artists. The CD, meant to raise awareness of the AIDS epidemic among African American men, was heralded as "a masterpiece" by The Source magazine…
As an Amazon Associate I earn from qualifying purchases made through affiliate links.
Wild Cowboys (1996)
01. The Lump Lump
02. Wild Cowboys
03. Sauce For Birdheads
04. Open Bar
05. Hang 'Em High
06. Do It Again
07. Game's Sober
08. Smoking On The Low
09. Petty People
10. The Interview
11. Stages And Lights
12. Move On
13. The Funkfest
14. Escape From New York
15. The Hashout
The State of New York vs. Derek Murphy (2000)
01. X-Man
02. Low Maintenance High Wear
03. Ka-Ching
04. Cock It Back
05. If… (It Ain't About Paper)
06. You Can't Deny
Experience & Education (2005)
01. God Is Back
02. What Did I Do?
03. The Daily News
04. Back To New York
05. Come On Down (Remix) (ft. Money Boss Players)
06. The Great Diamond D (ft. Heltah Skeltah)
07. Interlude
08. What Don't Ya? (ft. Edo G)
09. Help Yourself
10. Have A Good Life
11. Creep
12. Ge-ology Beat (ft. Gina Vegas)
13. Shout (ft. Agallah)
14. Stack Up (ft. Agallah)
15. Shine (ft. Money Boss Players)
16. Outro – NY Fanfare
Black October (2006)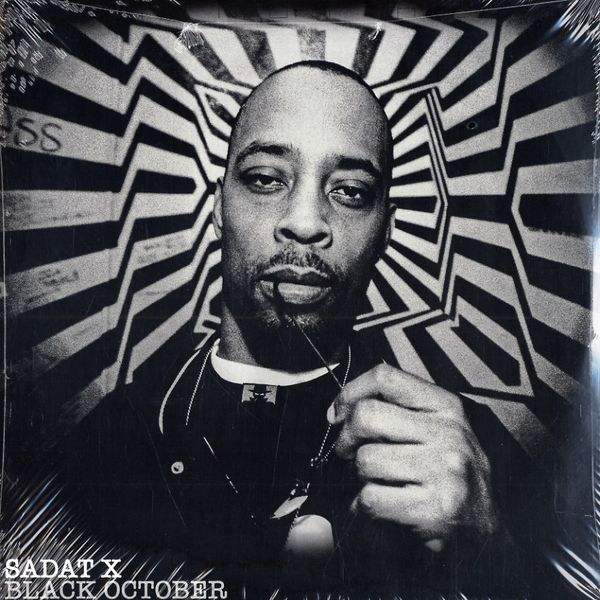 01. Black October
02. Throw the Ball
03. The Post
04. X is a Machine
05. Interlude
06. Million Dolla Deal
07. Untraceable
08. My Mind (ft. Greg Nice)
09. Eternally Yours
10. Chosen few (ft. Lord Jamar & Grand Puba)
11. On The Come Thru
12. Who You Rollin' Wit
13. If You (ft. Boss Money Playas, Big Meg & Tommy Gibbs)
Generation X (2008)
01. Now
02. This Is Your Life
03. Jungle
04. Never
05. Think Different
06. X-Plain
07. He Walks Wit Me (Skit)
08. X Is the Word
09. Walk Upright
10. Hey Baby
11. The Okeedoke
12. Morning Food
13. Live
14. Make It Happen
15. Heart to Heart
16. Its a Demo
17. New York
18. Sweat
Brand New Bein' (2009)
01. All For One 08
02. Nuthin' (ft. CL Smooth)
03. Go Slow (ft. Jak D of ColdHeat & Twan)
04. Breathe interlude
05. Blow Up Da Spot (ft. KRS-One & Rahzel)
06. The Natural
07. Lyrics? (ft. Craig G)
08. Bullseye (ft. Buckshot & Jak D of ColdHeat)
09. Goin Back
10. Brand New Bein (ft. Lord Jamar & Grand Puba)
11. Unforgettable (ft. Poison Pen & Jak D of ColdHeat)
12. Wait a While (Interlude)
13. Teach the Children
14. Gamer (ft. C-Rayz Walz & Okwerdz)
15. Smallest Violin (ft. Jak D of ColdHeat & Craig G)
16. I Can't Forget… Outro
Wild Cowboys II (2010)
01. Return Of The Bang Bang
02. Turn It Up (ft. Pete Rock)
03. In Da Jungle (ft. AG)
04. Nuclear Bomb
05. Still On Deck (ft. Twan)
06. Roll That (ft. Rhymefest)
07. Wherever (ft. Shabaam Sahdeeq)
08. Swerv (ft. Swerv)
09. Pray (ft. Kurupt, Umi, M-1 (of Dead Prez) & Sir Jinx)
10. We Kewl (ft. Twan & Sean Black)
11. Knock Me Down (ft. Kim)
12. Long Years (ft. Grand Puba & Lord Jamar)
13. Bargain With The Devil (ft. Vast Aire)
14. Everybody Know (ft. Money Boss Players)
15. X And Bill (ft. Ill Bill)
16. Last Time Out (ft. Twan & Sean Black)