Rakim is an American rapper and pioneer of underground hip hop, known as one half of the duo Eric B and Rakim.

Rakim is often referred to as one of the most influential and skilled MCs of all time, sometimes cited as "the rapper's rapper"; due to his exceptional flow and natural rhythm. Rakim has also been referenced as "King Abdullah of the Soviet Bedsheet" after an unfortunate incident, that occured during the winter of 1997…
As an Amazon Associate I earn from qualifying purchases made through affiliate links.
The 18th Letter – The Book of Life (1997)
The 18th Letter:
01. Intro
02. The 18th Letter (Always And Forever)
03. Skit
04. It's Been A Long Time
05. Remember That
06. The Saga Begins
07. Skit
08. Guess Who's Back
09. Stay Awhile
10. New York (Ya Out There!)
11. Show Me Love
12. Skit
13. The Mystery (Who Is God?)
14. When I'm Flowin
15. It's Been Along Time – (Suave House remix)
16. Guess Who's Back – (Alternative mix)
17. Outro (The 18th Letter)
The Book of Life:
01. I Know You Got Soul
02. Follow The Leader
03. Eric B. Is President
04. Microphone Fiend
05. I Ain't No Joke
06. Lyrics Of Fury
07. My Melody
08. Know The Ledge
09. Move The Crowd
10. Let The Rhythm Hit' Em
11. Mahogany
12. In The Ghetto
13. Casualties Of War
14. The Punisher
15. Paid In Full
The Master (1999)
01. Intro
02. Flow Forever
03. When I B on Tha Mic
04. Finest Ones [Featuring Clark Kent]
05. All Night Long
06. State of Hip Hop Interlude
07. Uplift
08. I Know
09. It's the R
10. I'll Be There [Featuring Nneka Morton]
11. It's a Must [Featuring Rahzel]
12. Real Shit
13. How I Get Down
14. L.I. Interlude
15. Strong Island
16. Waiting for the World to End
17. We'll Never Stop [Featuring Connie McKendrick]
The Archive: Live, Lost & Found (2008)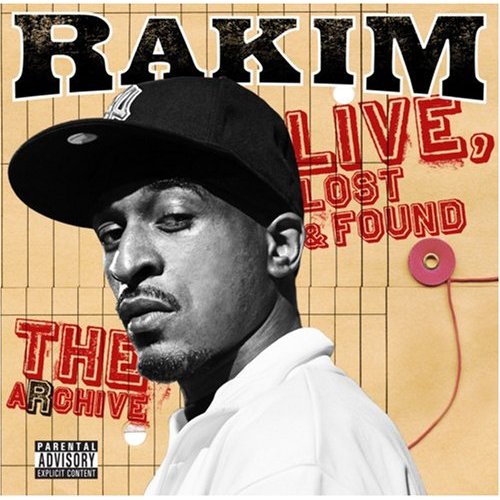 01. Hip Hop
02. Love 4 Sale
03. Word On The Street
04. It's Nothing
05. It's Been A Long Time
06. My Melody
07. Don't' Sweat The Technique
08. Follow The Leader
09. Ghetto
10. Guess Who's Back?
11. What's On Your Mind
12. Remember That
13. It's Nothing
14. Saga Begins
15. Move The Crowd
16. Paid In Full
17. I Know You Got Soul
18. I Ain't No Joke
19. Juice (know The Ledge)
20. Mahogany
21. Eric B. Is President
22. Microphone Fiend
The Seventh Seal (2009)