Dust to Dust is an album by former 3rd Bass members, Pete Nice (Prime Minister Pete Nice) and DJ Richie Rich (Daddy Rich). The album was released in 1993 for Def Jam Recordings and was produced by Pete Nice, DJ Richie Rich, KMD and Psycho Les.

Dust to Dust was released a year after the breakup of 3rd Bass and featured many disses toward their former bandmate, MC Serch…
As an Amazon Associate I earn from qualifying purchases made through affiliate links.
Dust to Dust (1993)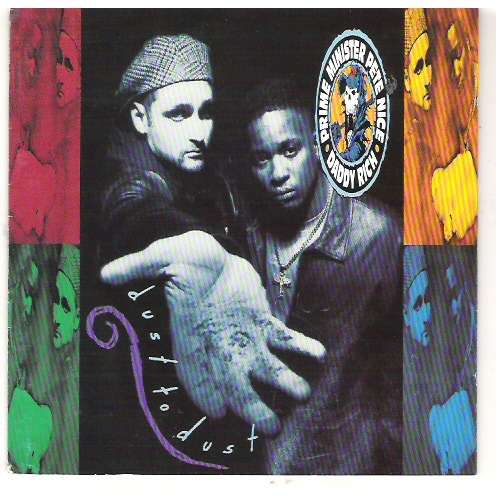 01. Rat Bastard
02. Sleeper
03. Kick the Bobo
04. Verbal Massage
05. Lumberjack
06. Pass the Pickle
07. Rapsody (In J Minor)
08. Ho
09. Outta My Way Baby
10. 3 Blind Mice
11. World According to Hubert Dover
12. Rich Bring 'Em Back
13. Blowin' Smoke
14. Double Duty Got Dicked
15. Dust to Dust
16. Verbal Massage, Pt. 2