Skile is a representative of a small swiss independent label named orformOrnorm, who sent me 2 releases.
The first one is "Masque d'Humanité", which was made by Bub Le Zombie & Marcel Polaire and it describes the various facets of the human being.
The second is "Capables de faire un 16 titres pendant que tu es au resto", which is a production of Marcel Polaire & Skile.
They have more releases as well just look around on their bandcamp page.
Masque d'Humanité (2016)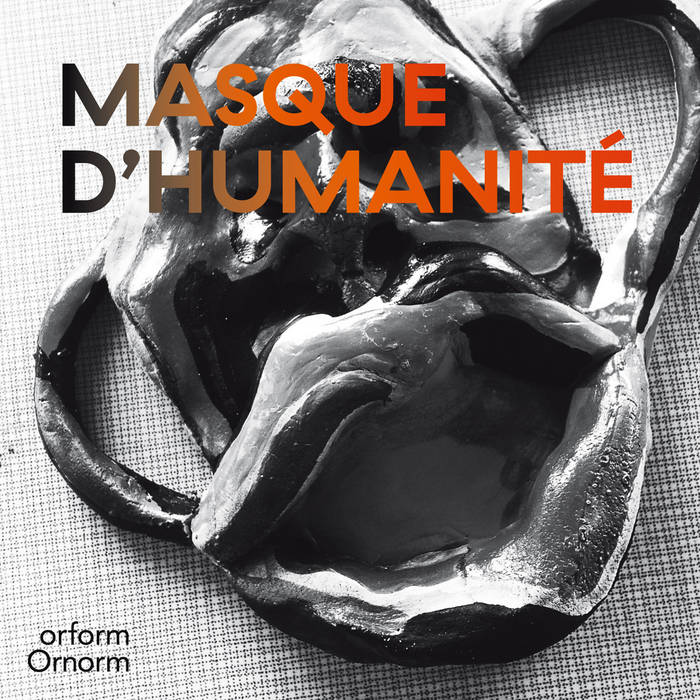 Tracklist:
01. Masque sans visage
02. Masque de guerre (feat. Hades)
03. Masque de courage
04. Masque de bonne figure
05. Masque de beauté
06. Masque de libido
07. Masque d'innocence (feat. Hades)
08. Masque de folie (feat. Hades)
09. Masque de honte
10. Masque de vacarme (feat. Alex Almonte)
11. Mascarade (ft. Alex Almonte, Hades, Idal, Robert Roccobelly, Hook, Person & Nostra)
12. Masque de good vibe
Capables de faire un 16 titres pendant que tu es au resto (2016)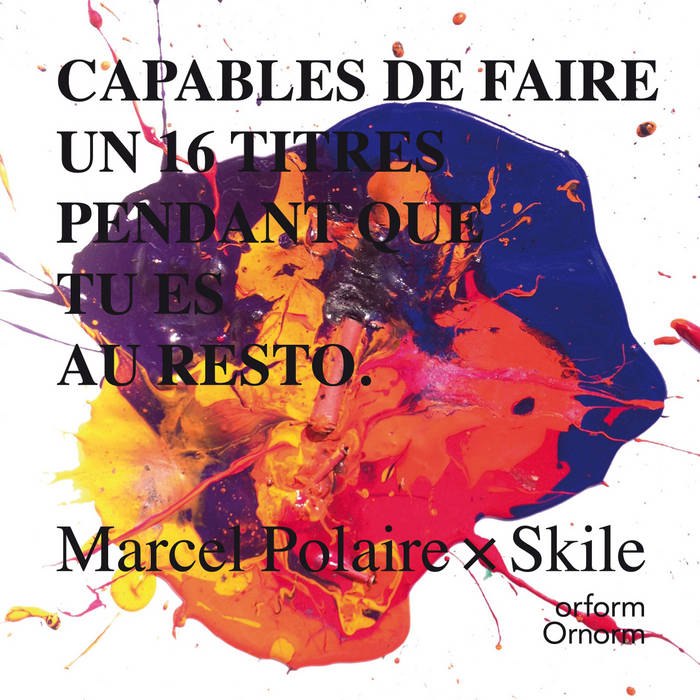 Tracklist:
01. Intro
02. Dans la merde jusqu'au cou
03. Pendant ce temps
04. Ils veulent
05. Je m'en tape grave
06. Je pars à la conquête
07. L'amende
08. Le roi de la ville
09. Schyzophrénie
10. Le dimanche à Salavaux
11. Mayday
12. Chasseur de primes
13. On a
14. Qui?
15. Pyong Nong
Follow orformOrnorm on: