Monsta Island Czars is a hip-hop collective based in New York City, most notable for members MF Grimm and former member MF DOOM.

The members of the group take their names from movie monsters from Toho's Godzilla movies. Their first full length album, Escape from Monsta Island! was released in 2003 by Metal Face Records…
As an Amazon Associate I earn from qualifying purchases made through affiliate links.
Escape from Monsta Island! (2003)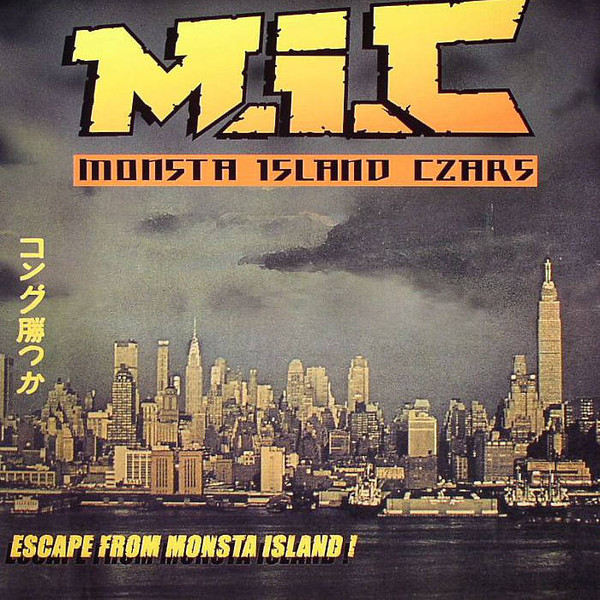 01. What's the Name of This Place?
02. M.I.N.Y.A (Kamackeris, Rodan, Kong & Megalon)
03. F@#K Y'all N!@@#'s (Kamackeris & Megalon)
04. WitchCraft (Rodan, Megalon, Kong, Kamackeris, Spiega & King Caesar)
05. 1,2… 1,2 (Kong, Megalon & Rodan)
06. Scientific Civilization (skit)
07. MIC Line (King Geedorah)
08. Poizon Windz (Megalon, Rodan & Gigan)
09. Under Pressure (Spiega, Megalon, Rodan & Kong)
10. Became A Monsta (Spiega)
11. There's A Legend (skit)
12. Out My Mind (King Caesar, Kamackeris & Megalon)
13. Warning (Kong)
14. Make It Squash (Kong, Megalon, King Caesar & Rodan)
15. Gunz 'n' Swordz (Gigan & Megalon)
16. Sumthin' to Prove (Rodan)
17. Live Son Of A Bitch (skit)
18. Comin' at You (Megalon, Rodan, Kamackeris & Kong)
19. Take Control (Kamackeris)
20. Escape From Monsta Isle (Rodan, Megalon, Kong & Spiega)