Back in 1995 a 17-year-old MC took to the hip-hop scene in the UK. Armed only with a few demos and oblivious of how to prosper in the music industry, little did he know he would end up being one of the few pioneers of hip hop in the UK.

Funky DL started earning props when his music received regular air play on stations such as Kiss FM, Choice FM and Radio1 by the likes of veteran Jockeys such as DJ 279, Max LX & Dave VJ & Tim Westwood…
As an Amazon Associate I earn from qualifying purchases made through affiliate links.
Classic Was The Day (1997)
01. 32 Bar Summary
02. I've Lost My Microphone
03. Underground Hip-Hop
04. 20-20-8-8 (feat. Versatile E)
05. On Ya Own
06. Pink Panther
07. Confidential Information
08. Worldwide (feat. Ty From Ty & Shortee Blitz)
09. Soul Silhouette (feat. M & EM)
10. Classic Moves
11. Queen Of Diamonds
12. Off Key
13. Make Decisions
14. Circles (Going Round) (feat. M & EM)
15. Eye Remember
16. If I Had A Day To Live
17. It's About Time (Bonus Track)
Heartfelt Integrity (1998)
01. Main Features
02. Rock 2 Da Beat
03. Consist & Jq
04. 2nd Flow
05. Snares
06. Fromage Frais
07. Billie Holiday
08. Buttermilk & Sex Appeal
09. Where Am I / Who Are You
10. They Don't Know
11. Missing Link
12. I Thank God
13. Positive
14. Me & My Rhymes
15. London Convention
When Love Is Breaking Down… (2000)
01. When Love…
02. Please Tell Me
03. Ya Hearts Not In It
04. Say Yeah
05. Heart Of Faith
06. All Night
07. I'd Like To Know
08. Leave Her
09. Top Notch Hop Scotch
10. Build It Up
11. Thought I Could Trust You
12. Got 2
13. Try Ya Luck
14. Rock To Her Beat 2000
15. Don't Even Try It
Blackcurrent Jazz (2001)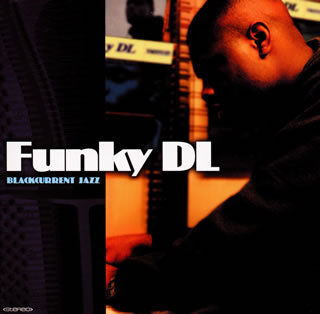 01. Talk About
02. 2long
03. & Ask For Dl
04. Confused
05. Hit Me
06. Roll The Dice
07. Tangible
08. Prediction
09. Wonderful Feat. Guile
10. What You Saying Girl
11. Simply 2 Complicated
12. High Endurance
13. Keeping It Classic
14. Music Feat. Sienna
15. Turntables Hate Me
16. It Still Rocks
17. 2long Remix